COVE CREEK – To help teach children about fire safety and prevention, the Cove Creek Volunteer Fire Department hosted a group of students at their home on March 23.
"What we've found is that, from an educational perspective, children not only learn about fire prevention, but they take it home and teach their parents, and so it becomes an event. family," said CCVFD Deputy Chief Steve Marks.
Part of education – which Marks says can impact the whole family, from schoolchildren to parents and even grandparents – is learning how to get out of a house safely if it's on fire; how to develop fire safety plans; and how to put those plans into practice. Marks said they also talked about checking smoke detectors and fire extinguishers and other potential fire hazards in a home.
Marks said one of the most important concepts for young children to remember is that they know when there is a fire and how to get out of the house safely. He said it was also important to know a safe place to meet where the whole family can gather and not to return to the house under any circumstances.
Marks said practice is the most important thing he tells parents about fire safety and prevention.
"Practice getting out of the house," Marks said. "Practice crawling on the floor. Practice feeling the doors to make sure they are not hot. Practice turning off smoke alarms so kids know what they look like, and do it more than once a year so everyone in the family knows what to do in an emergency.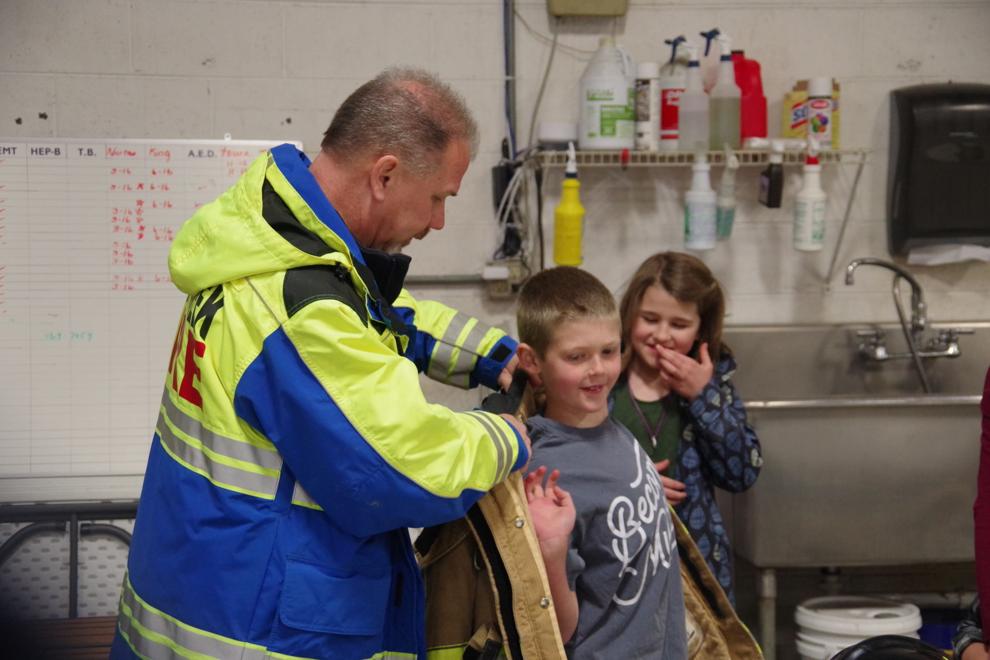 Some of that learning came from CCFVD firefighter JR Presnell. He took groups of children in a smoke trailer and showed what it would be like when a firefighter was crawling through a smoky room looking for them.
Other educational aspects of the event also featured Watauga County Ranger Andrew Harsey speaking about fire safety outdoors and some were able to tour some of the department's fire engines. Some of the kids even tried out some of the firefighter turnout gear.
"For all of us as volunteers, a lot of us take time off to do this, it's very rewarding," Marks said. "It's great to see the excitement in the eyes of these kids, as they watch a movie or walk through the smoking room or turn on the fire truck's red lights. It's also wonderful when they can tell us what they learned. It is encouraging from a fire safety and fire prevention perspective to see that we are having an impact not only with these children, but also in the lives of their families.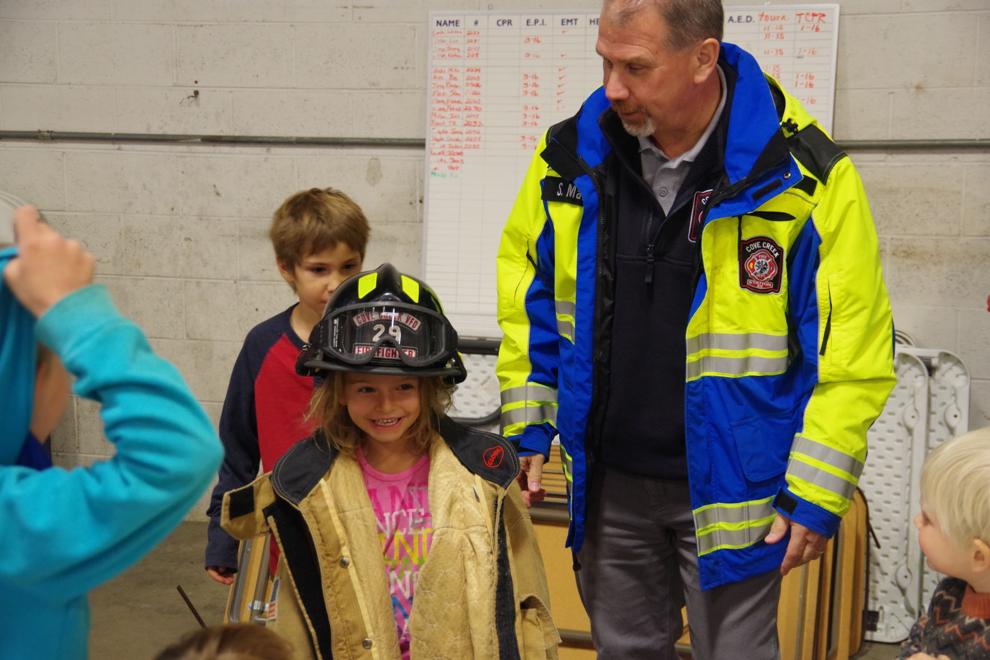 Around 30 homeschooled children attended the event, with Andi Harsey helping to organize it.
"My family recently lost our grandparents to a fire and since then it has been on my mind to have a plan in place in our own home should a fire ever occur. Sadly, most families, including ours, just don't place a high priority on fire safety, as I'm sure many families don't," Harsey said. "Most of us (moms) were incredibly grateful to be able to participate in the fire safety program with our children because we didn't have to rely on them to bring information home and share it with us. We learned alongside them and were able to ask the firefighters questions specific to our situations in our own homes. And we are so grateful to the men who took time out of their days and lives to put this program together for us! »